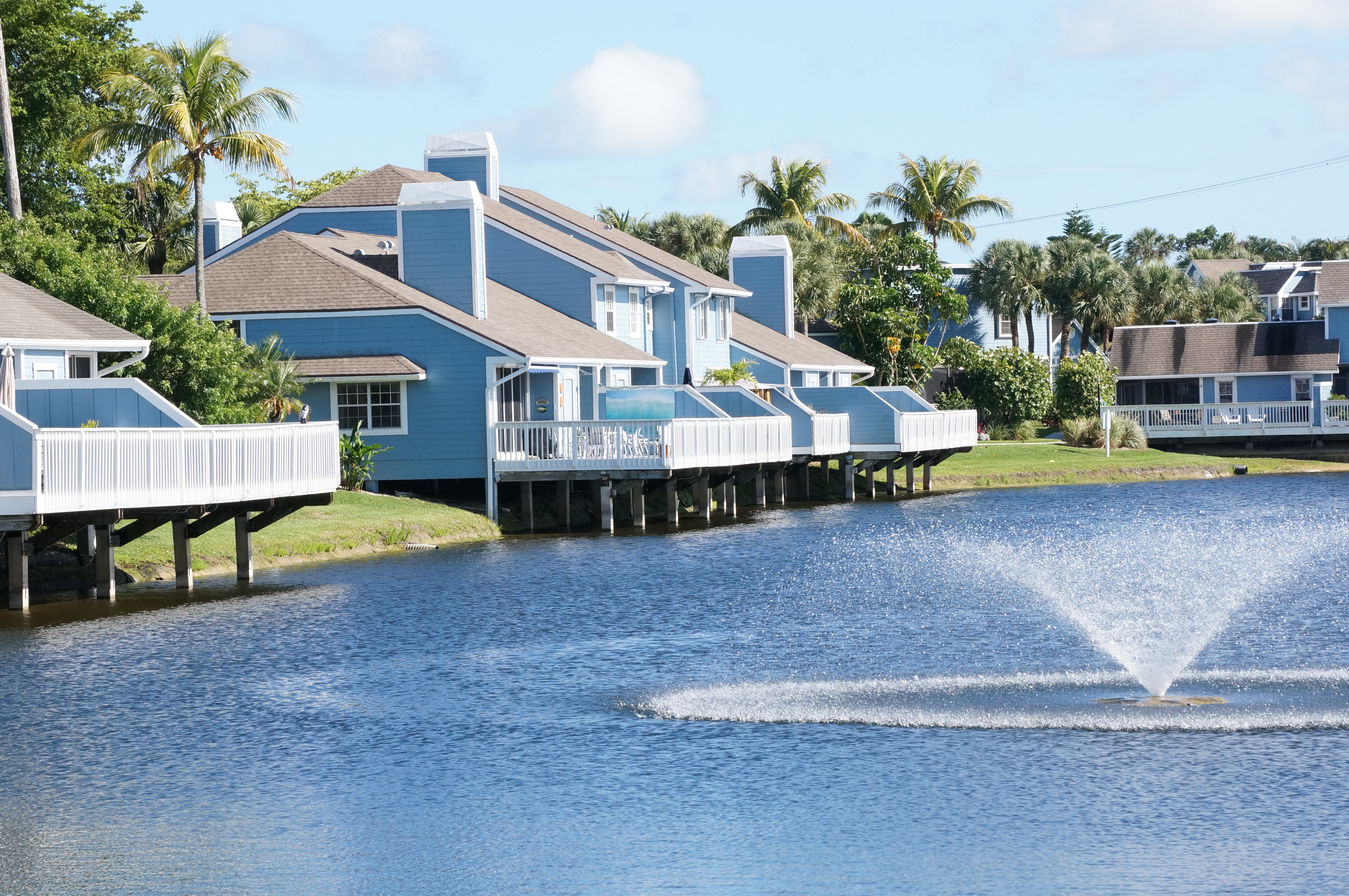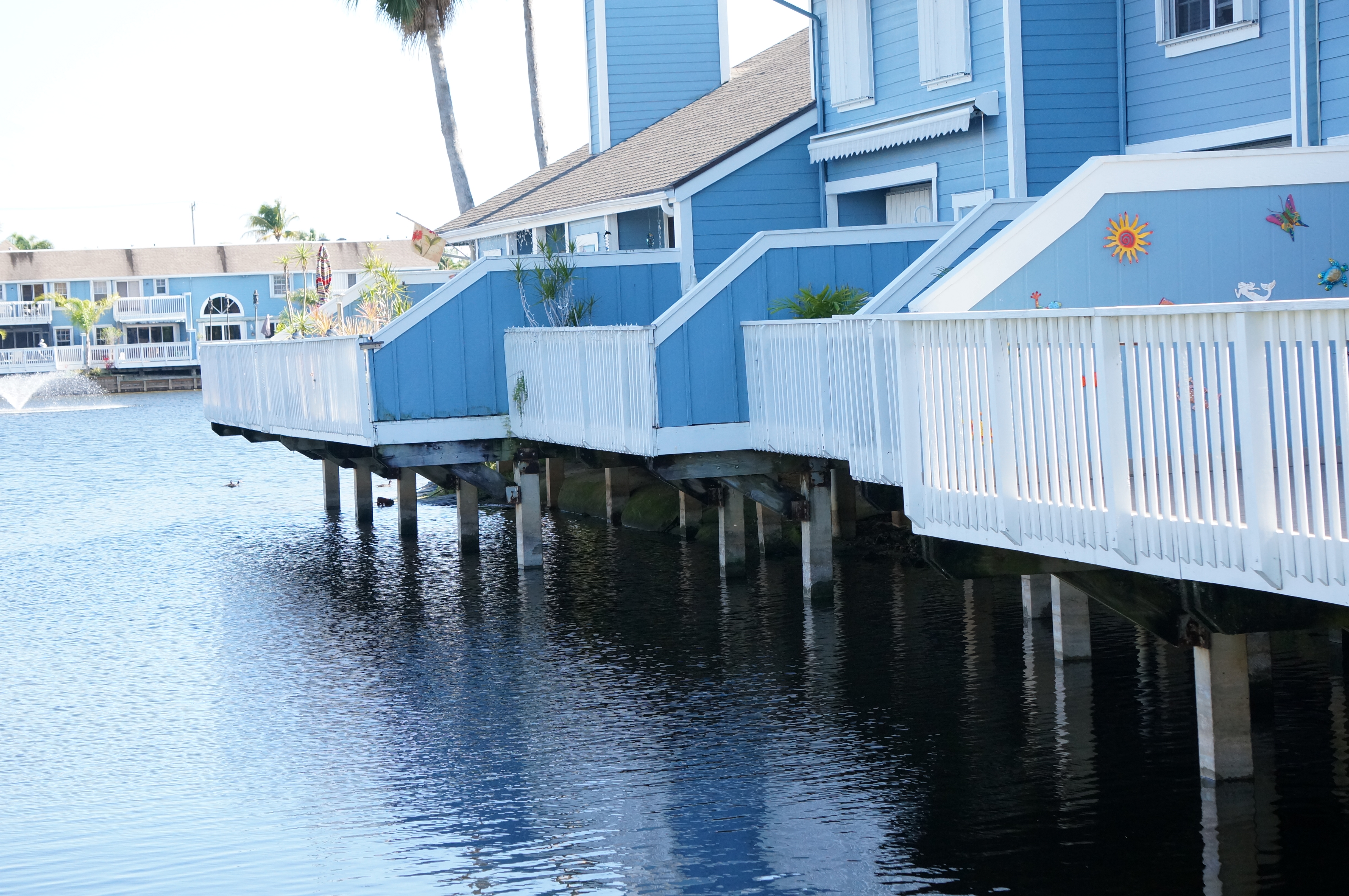 The Villas Ocean Dunes is walking distance to Jupiter beaches and consists of roughly 300 homes. Common features at Ocean Dunes townhomes include fireplaces, granite counters, stainless steel appliances and garages. Residents are afforded the security of 24 hour manned gate and roving patrols.
---
SEARCH VILLAS OCEAN DUNES TOWNHOMES FOR SALE HERE.
Villas Ocean Dunes amenities include lit tennis and racquetball courts, pool and cabana area. The large lake in the center of the "Dunes" gives way to rows of quaint blue and white trimmed townhomes with panoramic views of fountains. Rolling hills and winding roads are unique, and a rare find in Jupiter. The elevation allow tropical ocean cross breezes to flurry between homes.
The Juno Beach Pier is minutes from the entrance to Villas Ocean Dunes, providing hours of relaxation with scenic views and great fishing. A fairly inexpensive entrance fee, concession stand, bait and tackle vendor are readily available for visitors.